BOOST YOUR REAL ESTATE AGENCY
Are you ready to become the No1 Realtor in your Region, without lifting a finger?
You can reach the ultimate level on your Real Estate game, by having Facebook and Google Premier Partners, with proven records of success, Managing your Marketing Campaigns and Maximising your Results!
If you are an ambitious realtor, apply for our services and we will help you reach a whole new level of success!
We will create your personal Digital Marketing Salad, a proven success method designed by
top-performing-realtors who have been awarded by their Marketing Performance,
so you can elevate your Real Estate Agency fast!
Paid Traffic
If you are like most realtors, you are paying Facebook exclusively to run your ads in order to attract traffic. However, this is the least successful way to do so (is it?).
If you want to get results, you must run ads in all channels. It's important to combine all advertising channels together to get the maximum outcome.
Google ads, YouTube ads, Facebook ads, Instagram ads, Bing ads…all of them working together like a well oiled machine.
And the best part?
You are going to let the pros, done it for you!
Social Media Growth
How strong is your social media presence? Have you build an active community yet, or you simply posting listings?
Social Media are not Sales Media.
We can help you create an amazing active community on your Instagram account.
Interested in Facebook, YouTube, LinkedIn, Tik Tok or even Clubhouse? We can help you with these Social Media platforms as well.
By dominating the Social Media game, you are dominating your Real Estate Marketing game as well.
Organic Traffic
Are you interested in landing your website as the No1 result in Google, when searching for a "realtor + (Your Region)"?
Of course you are!
Guess what… All of your competitors, want exactly the same.
This is where SEO & Content Marketing come in, and honestly, it's a huge chapter. Luckily this is our bread and butter and we have won some awards, by performing these services in an exceptional way.
That's what we can offer you. A top performing website, that ranks #1 in your region and generate leads.
Funnels & e-mail Marketing
What will you do with all the traffic, if you can't handle the incoming leads?
This is the backbone of the lead nurturing process that we will build for your real estate agency.
We don't just mean newsletters thought. Our process includes a powerful personalized marketing system with custom funnels, smart bots and email automations.
It works around the clock for your business and serves you daily with the hottest prospects for meetings.
Funnels & e-mail Marketing
Organic Traffic
Social Media Growth
Paid Traffic
Funnels & e-mail Marketing
Organic Traffic
Social Media Growth
Paid Traffic
This is the kind of relationship and results we build for our clients...
Andreas is a very talented professional and one of the very few entrepreneurs that have extensive knowledge on digital marketing. He and his team have extremely specialized skills on this area, and they are always up to date with the latest industry news. Additionally, he has developed remarkable skills as a growth hacker and as such he can apply to his clients efficient growth marketing hacks that can boost their businesses. I strongly recommend Andreas for your company.
Andreas is a high skill talented professional with a broad knowledge of business and marketing. He is really passionate about his job with a 360° approach that can deliver value and long lasting results.
He is really dedicated to making the job done by all means and I really respect his entrepreneurship vision. You can trust him for offering the best possible service in digital marketing.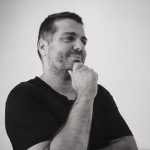 Andreas Dakos is the Best Growth Hacker in Town
×
What will take you from your current stage to your ultimate success? -This Process!
About us
About you
The Process
Your Vision
Your Expectations
Your Bottlenecks
Optimization - Testing
Team Integration
Account Manager recaps
Optimal traction
Stabilizing
Account Manager Recaps
Fully onboarded
Higher Roi
Happier Customers
Keeping you in the loop
Once you are interested in partnering with us, you fill out a simple form, and we'll get back to you within 24 hours. We'll do a quick discovery call to better understand your current status. During this call, we will also evaluate your expertise and analyze your bottlenecks. Feel free to ask us anything, and together, we'll decide if we make a great match.
Here's where this whole process gets super exciting… because once we decide to team up , we'll move then into the onboarding phase. This is where the magic happens. First, we'll comb through your numbers, metrics, and core business model, then we'll discover your bottlenecks, your expectations, and finally craft your blueprint to make you a "Realtor-Mayor" in your city!
After a two month whirlwind of testing and once you're fully integrated into our team, your ads will stabilizeand you will experience a stunning frenzy of new growth until we let off the gas. You'll continue having full control over your business while we'll meet every other week to talk… and we'll comb through your monthly report to look out for new opportunities to scale higher.
During the next 2 months, our team will integrate step-by-step into your business. We'll start our testing phase which allows us to learn about your business, what works, what doesn't, until we're fully dialed in. Throughout this process you'll be getting on biweekly calls with your Account Manager to give you updates, and recap on what happened during the previous period.
Every other week you'll be getting on a call with your account manager in order to get updates and stay up to speed on your business. Every month you will receive a unique detailed Marketing Report with all the necessary information and graphs, from your total revenue, ROI, adspend, leads, conversion rates, etc.
Award Winning Case Studies from our Clients
Get your FREE consultation!
Let's have an online coffee and discuss your Business!
Whatever problem you are facing right now, I can solve it within 30 minutes or less.
BACK TO TOP