Helping Real Estate Agents Grow, Worldwide.
,

Generate Leads and Close More Sales, by Having a Pro on Your Side to Guide You Every Step of the Way!
Award Winning Realtor helps Realtors achieve Exponential Growth as an Award Winning Marketing Expert
Book a FREE Consultation
Get on a discovery call with me and within 30' (or less) you will have your No1 problem solved.
Have you ever heard about "Τhe" Digital Marketing Salad?
Well, now you have!
Does prospecting for leads always fall at the bottom of your to-do list?
Have you become entirely reliant on referrals and word of mouth? Is it stalling your ability to scale up or create a stable business?
Automating your lead-gen is key.
A single ingredient salad tastes nothing like your favorite salad bar medley. The same applies to a single marketing channel.
By using the Digital Marketing Salad (yes, you read that correctly, a combination of marketing channels like Paid & Organic Traffic, Social Media, Online Funnels, eMail Marketing etc) you can drive high quality leads straight into your calendar 24/7.
Need more clients? Scaling up is now easy.
Sound interesting?
Save time & scale up, by creating an automated lead generation system for your agency. I can help you build & master it.
Funnels & e-mail Marketing
Organic Traffic
Social Media Growth
Paid Traffic
Funnels & e-mail Marketing
Organic Traffic
Social Media Growth
Paid Traffic
This is the kind of relationship and results we build for our clients.
Due to NDAs we don't use realtors testimonials -yet.
If you are a person that is willing to listen new ideas, you dream big and have some exceptional projects, I think Andreas is the right person for you. He is always open to improving and following the latest trends in the industry, so you know that the result will always be an industry leading accomplishment.
Andreas is a high skill talented professional with a broad knowledge of business and marketing. He is really passionate about his job with a 360° approach that can deliver value and long lasting results.
He is really dedicated to making the job done by all means and I really respect his entrepreneurship vision. You can trust him for offering the best possible service in digital marketing.
Andreas is a very talented professional and one of the very few entrepreneurs that have extensive knowledge on digital marketing. He and his team have extremely specialized skills on this area, and they are always up to date with the latest industry news. Additionally, he has developed remarkable skills as a growth hacker and as such he can apply to his clients efficient growth marketing hacks that can boost their businesses. I strongly recommend Andreas for your company.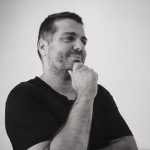 Andreas Dakos is the Best Growth Hacker in Town
Award Winning Case Studies from our Clients
WHY DAKOS?
How am I different from everyone else?
I've got the best of both worlds! Realtor and Marketer.
Have a partner who speaks the same language and knows your needs, before you even do.
By choosing to partner up with us, you will:
Close more Sales, by getting more Qualified Leads
Rank as Top Realtor in your Region (exclusive to you)
Get Access to new Best Performing Industry Trends
Discover the potential of having a Full Real Estate Marketing Team Working With You.
Get your FREE Consultation with me now!
Do you need help on your Lead Generation or Real Estate Business? Get on a FREE discovery call with me and find out how I can solve your problem within 30 minutes or less.